Wasim Kagzi
Fitness Nerd and Researcher
Welcome! My Name Is Wasim Kagzi! I'm The Founder of MuscleLead. My team and I research and write about fitness related topics to better inform lifters.
I've graduated with a Bachelor of Science in Biochemistry at the University of Toronto. I worked in a Medical and Physiotherapy clinic for 5 years where we focused on healing through exercise. I saw countless patients with ailments related to the musculoskeletal system. The team of physiotherapists, athletic therapists and trainers focused on sport rehabilitation. Through MuscleLead.com we hope to share with you everything we've learned about powerlifting, strength training and sports specific training.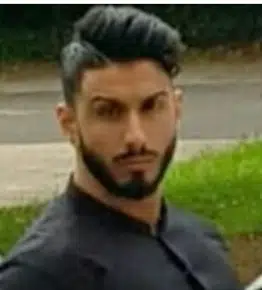 Zaakir Shakoor Kayani
Nutrition, Exercise, and Health Expert
Zack has attained a bolus of knowledge regarding biosciences through academia and his career experiences. In terms of his educational background, he has a Bachelor of Science in Kinesiology (Hons.), a Postgraduate diploma in sports nutrition with the International Olympic Committee, and a Master's of Science in Nutritional Sciences. Zack has been fortunate enough to apply his Exercise Science and Nutrition Knowledge to aid Hundreds if not Thousands of Patients and Athletes, providing 1-1 consultation, Personal training, Information sheets, offering recommendations to collate nutrition and exercise programs, etc. Not to mention, in 2020, he authored a book called 'Obesity Decoded'.